A
smaller text
A
normal text
A
larger text

CFB Staff
Under the direction of the Board, CFB staff assist candidates, audit and publicize how money is raised and spent in local elections, engage and educate voters, and make policy and legislative recommendations.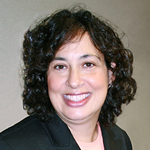 Amy M. Loprest
Executive Director
Amy Loprest has been the Executive Director of the New York City Campaign Finance Board since September 2006. Ms. Loprest has worked at the CFB for two periods from May 1999 to the present and from November 1990 to August 1992. Prior to becoming Executive Director, she held a number of key positions at the CFB, including: two years as the Board's Assistant Executive Director, Director of Campaign Finance Administration, Deputy General Counsel, and Chief of the Candidate Services Unit. Ms. Loprest has been a speaker and participant at forums nationally and internationally on campaign finance issues. In 2006, she authored a report for IFES, an international nonprofit organization that supports the building of democratic societies, titled Transparent Public Funding in Nigeria. Ms. Loprest is an active member of the Council on Governmental Ethics Laws (COGEL) and served as its president. She is a member of Fordham Law School's Public Interest Advisory Council. She clerked for the Honorable Denise Cote, United States District Judge for the Southern District of New York, and was an adjunct professor of Political Science at Fordham University. Ms. Loprest received a B.S. in Economics from the University of Pennsylvania's Wharton School of Business and graduated cum laude from Fordham University School of Law, where she was a Stein Public Interest Law Scholar, a member of the Order of the Coif, and a member of the Fordham International Law Journal.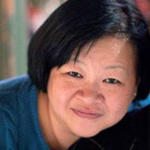 Kitty Chan
Chief of Staff
Kitty Chan has been with the CFB for almost three years. As Chief of Staff, Ms. Chan's primary responsibility is direct supervision of the Operations Division, which includes Administrative Services, Document Processing, Records Management and Systems. She works with all of the unit heads on day-to-day issues and manages tasks and projects as requested by the Executive Director. Previously, Ms. Chan worked extensively in the non-profit sector and has served as Chief of Staff at both Harlem United and Safe Horizon.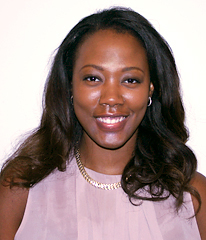 Sauda Chapman
Assistant Executive Director for Campaign Finance Administration
Sauda Chapman has been with the CFB for 4½ years. She started in 2012 as a Senior Auditor, was promoted to Deputy Director in 2015, and most recently was promoted to Director of Auditing and Accounting in March 2016. Her team's goal is to conduct quality audits of all candidates running for city office and inform the public of these audits. Prior to working at the CFB, Ms. Chapman was a Senior Auditor at Ernst & Young LLP, specializing in real estate audits and employee benefit plans. Ms. Chapman graduated from the State University of New York (SUNY) at Binghamton with a degree in accounting. While at the SUNY Binghamton Ms. Chapman was the Treasurer of the Black Student Union for two years and participated in several other student organizations such as the Juvenile Urban Multicultural Program and the Black Dance Repertoire. Aside from the wonderful work that she is a part of with the CFB, Ms. Chapman is also the mother of two amazing daughters ages 5 and 1.

Daniel Cho
Assistant Executive Director for Candidate Guidance and Policy
Daniel Cho is the Assistant Executive Director for Candidate Guidance & Policy at the New York City Campaign Finance Board (CFB). He serves on the Executive team and manages policies and procedures that affect candidates and their campaign staff in complying with the Campaign Finance Act and Board Rules. Mr. Cho oversees the communications and advice related to campaign financial disclosures and the public matching funds program. He has served in various roles at the CFB as Director of Candidate Services, Payment Coordinator, Auditor, and Compliance Analyst.
Mr. Cho is a past Co-Chair of the Program Committee for the Council on Governmental Ethics Laws (COGEL) and participant in the New York City Leadership Institute. He is a past Chair and Vice-Chair of the Steering Committee for the Korean American League for Civic Action (KALCA). He currently serves as the Vice-President of Civic Engagement for the Korean American Association of Greater New York (KAAGNY) and is a member of the Council of Korean Americans. Mr. Cho holds a B.A. in Political Science from Boston College.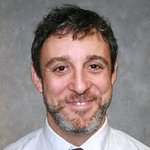 Eric Friedman
Assistant Executive Director for Public Affairs
As Assistant Executive Director for Public Affairs, Eric Friedman is responsible for managing the agency's intergovernmental relations, policy research, and legislative outreach. Through the units that comprise the Public Affairs division (Marketing and Digital Communications, Partnerships and Outreach, Policy and Research, and Public Relations), he oversees the agency's print publications and online communications, the NYC Votes voter engagement campaign, and the CFB's promotional efforts, media relations, and public outreach. Mr. Friedman has served the CFB in a series of roles since 2006, as Policy Analyst, Press Secretary, and Director of External Affairs. Prior to joining the CFB, Mr. Friedman served as Press Secretary for U.S. Representative Christopher Shays (R-CT), a national leader on government ethics and campaign finance reform during his time in Congress. Mr. Friedman also managed communications for Congressman Shays' re-election campaigns and worked on several campaigns for state and local office. Mr. Friedman began his career as a journalist, reporting on politics and government for a weekly newspaper in southwestern Connecticut. He is a graduate of Tufts University and the Robert F. Wagner School of Public Service at New York University.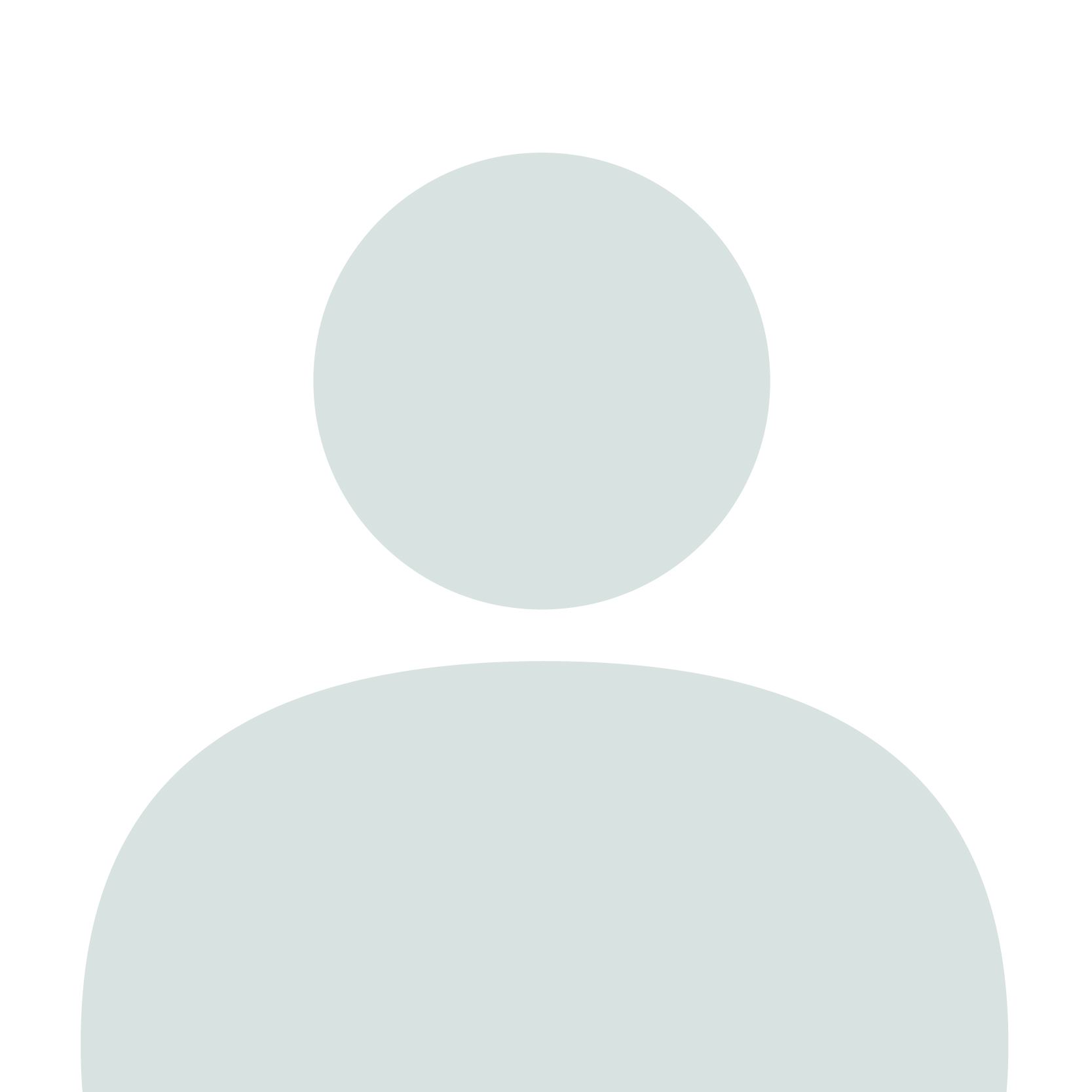 Bethany Perskie
General Counsel
As General Counsel, Bethany Perskie manages the CFB's legal team, which is responsible for enforcing New York City's campaign finance laws; drafting rulemakings, legislation, and advisory opinions; representing the agency in litigation; and providing in-house legal counsel. As a member of the executive team, Ms. Perskie also serves as a senior policy advisor. Ms. Perskie started with the CFB in 2011 as an Associate Counsel and has served in a variety of roles, most recently as Deputy General Counsel. Prior to joining the CFB, Ms. Perskie clerked for Justice Virginia Long of the New Jersey Supreme Court and worked as an Associate at Thacher Proffitt & Wood LLP. She holds a B.A. from Yale University and a J.D. from Georgetown University Law Center, and she is a graduate of the New York City Management Academy.

Mychele Gayle
Director of Human Resources
Mychele Gayle is the Director of Human Resources at the New York City Campaign Finance Board (CFB). As the Director of Human Resources, she brings her passion for continuous education and professional growth to her endeavors that champion thoughtfulness, and empathy in leadership and simplicity in administrative processes. She is a seasoned human resource generalist and executive administrative professional. In her 15 year career in private and government institutions, she's acquired specializations in recruitment, retention, employee engagement, managerial support, career counseling, labor relations, brand & marketing, and corporate social responsibility.  Ms. Gayle holds a Masters of Art in public administration, MPA, and is pursuing a Masters of Science in Industrial Organizational Psychology from Baruch College- CUNY.  She has also received certifications in lean training and professional human resource management.

Rudy Castro
Director of Administrative Operations
As the Director of Administrative Operations, Rudy Castro oversees the preservation and retrieval of all records, including paper files, electronic files, online content, and database information. Mr. Castro works to create efficient and reliable storage and filing systems. In addition to assisting all units with their records, Mr. Castro's team produces the documents that the public requests through the Freedom of Information Law (FOIL). Mr. Castro has been at the CFB for 9 years, since he started in Document Processing. He also serves as the agency's Fire Warden, and he recently became an Equal Employment Opportunity counselor.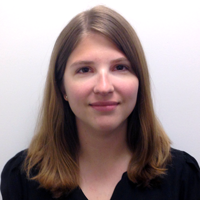 Hannah Egerton
Director of Candidate Services
As Director of the Candidate Services Unit, Hannah Egerton manages the outreach, trainings, and guidance that the CFB provides to candidates and their staff in order to help them comply with the Campaign Finance Act and Board Rules. Ms. Egerton joined the CFB in 2012 as a Candidate Services Liaison, and most recently served as Deputy Director of Candidate Services. She holds a Bachelor's degree in Government from Smith College, and a Master's degree in Public and Nonprofit Management and Policy from NYU Wagner. Ms. Egerton is a graduate of the New York City Leadership Institute.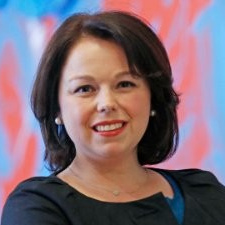 Charlotte Levitt
Director of Marketing and Digital Communications
As Director of Marketing and Digital Communications, Charlotte Levitt leads the team responsible for overseeing the Campaign Finance Board's websites, email and text message campaigns, social media, advertising, and direct mail – including the agency's signature Voter Guide and its public-facing brand NYC Votes. Prior to joining CFB in 2020, Charlotte was Director of Audience Development and Marketing for the Brooklyn Academy of Music (BAM). She has more than a decade of experience in marketing and communications, including roles at Columbia University's Miller Theatre, Oberlin College and Conservatory, and the Isabella Stewart Gardner Museum. Immediately before joining BAM, she was a consultant with Strategy&, the strategy consulting division of PwC, where she advised clients in education and consumer products. She earned her BM in Vocal Performance from New England Conservatory of Music and her MBA from Columbia Business School.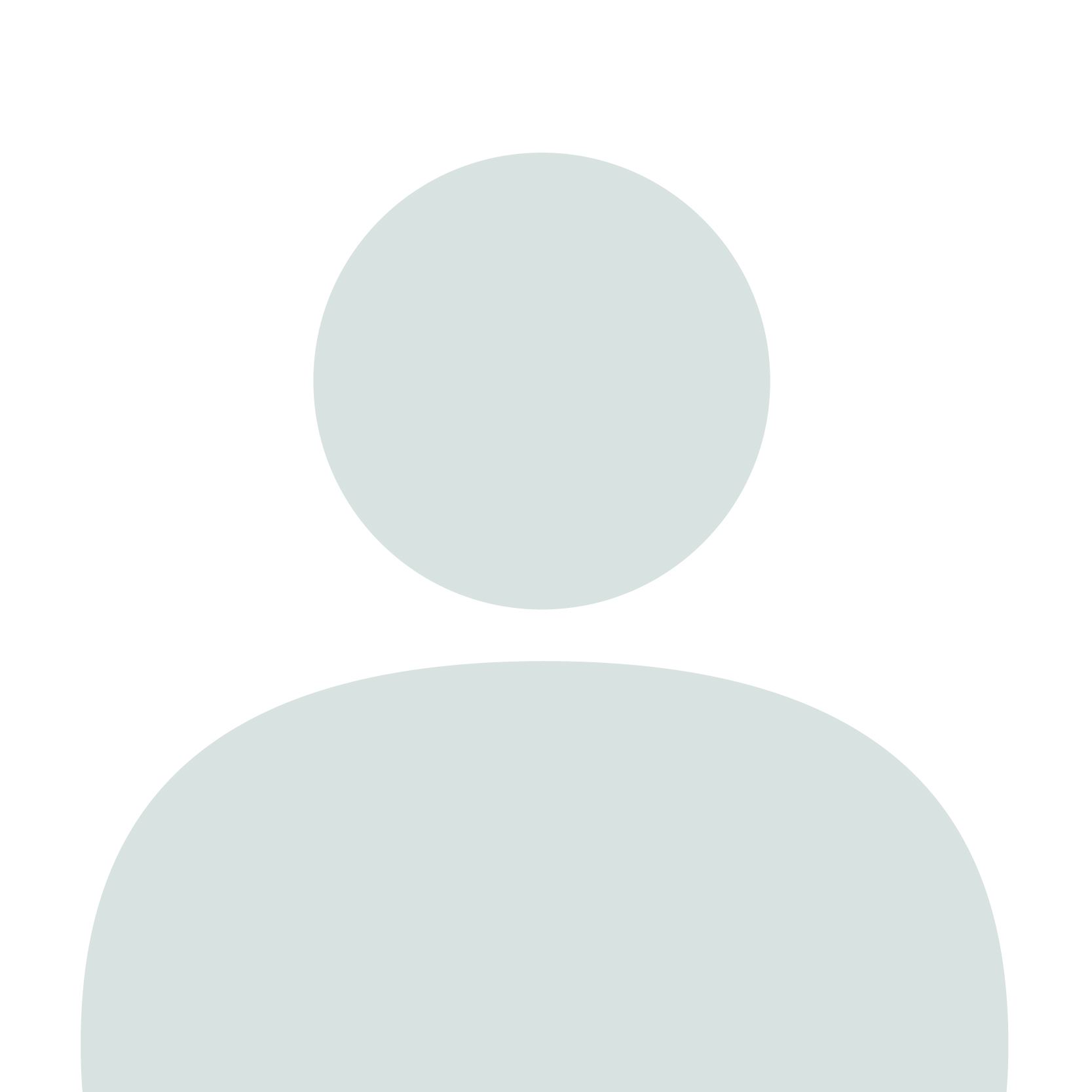 Vacant
Director of Systems Administration
The Director of the Systems Administration Unit position is currently vacant.

Jesse Schaffer
Director of Special Compliance
As the Director of the Special Compliance Unit (SCU), Jesse Schaffer oversees three separate functions, each of which has one fulltime analyst: checking the city's Doing Business Database (DBDB) against campaign contributions to ensure that contributions from people with business relationships observe lower limits and are not claimed for match; monitoring independent expenditures (IEs) and liaising with independent spenders; and conducting investigations based on Audit referrals and complaints received by the Board. In addition, Mr. Schaffer maintains the agency's relationships with outside investigative and prosecutorial agencies and manages the CFB's private investigator contract. Mr. Schaffer started at the CFB in 2011 in his current position in order to coordinate the development and implementation of the IE regulations, which were new at the time. Prior to that, he was at the Mayor's Office of Contract Services, where he created and implemented the DBDB. Mr. Schaffer began his career at the New York Public Interest Research Group (NYPIRG), where he worked for five years before moving into the electoral arena in 1988. Mr. Schaffer worked for Manhattan Borough President Ruth Messinger for nine years on her government and campaign staffs. He has also worked on various campaigns for candidates in NYC, at the city, state, and national level. Mr. Schaffer studied math and computers at SUNY Binghamton and Baruch College, and is a Certified Fraud Examiner.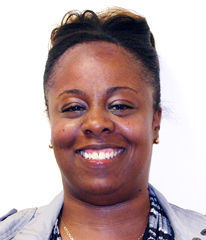 Rhonda Smith
Director of Document Processing
As Chief of Document Processing, Rhonda Gaskins supervises the management of all incoming documentation and data, including mail, hand-delivered paper, and electronic submissions. Ms. Gaskins also establishes procedures to meet business needs and communicates them to affected staff. She will have been with the Campaign Finance Board for 12 years as of July 2017. Ms. Gaskins was hired in 2005 as an administrative assistant, promoted to Deputy Chief of Document Processing in 2009, and promoted to her current position as Chief of Document Processing in 2010. Ms. Gaskins will be graduating cum laude with her bachelor's degree in Human Services this summer. She is also a member of the Phi Theta Kappa Honor Society.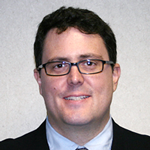 Matthew Sollars
Director of Public Relations
Matthew Sollars has worked at the CFB since 2012. Prior to joining the agency, Mr. Sollars was a reporter covering city and state politics at Crain's New York Business and WNYC and a budget policy analyst at the Citizens Budget Commission. He has a master's in journalism from CUNY, a bachelor's degree in Italian from Columbia, and a certificate in culinary arts.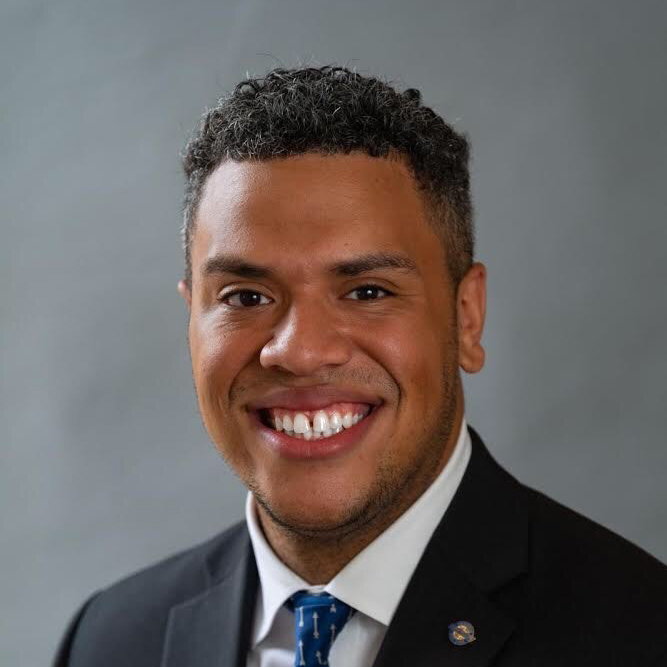 Omar Suarez
Director of Partnerships and Outreach
Omar Suarez is the Director of Partnerships and Outreach. He leads a team dedicated to working with community organizations, city agencies, and businesses to increase voter education and participation in City elections. The Partnerships and Outreach unit also conducts, and recruits volunteers for, direct voter outreach and education campaigns. Prior to joining the CFB in 2020, Omar served as Program Director for Dominicanos USA in New York, an initiative dedicated to advancing the civic engagement of Dominican immigrants and Dominican-descended individuals in the US. Omar holds a Bachelor of Arts degree from CUNY Baruch College and a Master in Policy Management degree from the Georgetown University McCourt School of Public Policy.

Allie Swatek
Director of Policy and Research
As the Director of Policy and Research, Allie Swatek leads the team that conducts intergovernmental outreach, performs policy and legislative analysis, and produces original, data-driven research on voting and campaign finance issues. Her team writes the Voter Analysis Report and the Post Election Report and manages voter education content, such as the campaign to familiarize New Yorkers with ranked choice voting. Allie also worked as a Candidate Services Liaison during the 2013 election cycle. Prior to returning to the CFB, Allie worked on elections and finance policy issues at the 2019 NYC Charter Revision Commission and supported the governmental affairs team at JPMorgan Chase. She holds a Bachelor of Arts degree from New York University's Gallatin School of Individualized Study and a Master of Public Affairs degree from the LBJ School of Public Affairs at The University of Texas at Austin.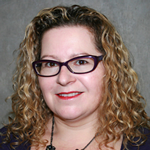 Elizabeth A. Upp
Director of Candidate Policy and Communications
As Director of the Candidate Policy and Communications Unit, Elizabeth A. Upp oversees policy analysis and candidate communications related to compliance with the Campaign Finance Act and Board Rules. Ms. Upp joined the CFB as Chief of Publications, and most recently served as Director of Communications in Public Affairs. She has served on the Publications Committee and chaired the Technology Committee for the Council on Governmental Ethics Laws (COGEL), and was a moderator and panelist at several of its annual conferences. Prior to joining the CFB, she was Managing Editor of The C++ Report, The Journal of Object-Oriented Programming, and The X Journal, and founding Managing Editor of Object Magazine for SIGS Publications. Ms. Upp holds a degree in English literature from Fordham University and is a graduate of the New York City Management Academy.